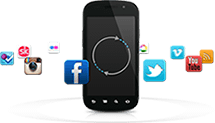 Update Anytime. Our CMS allows you to update app content anytime, and it appears instantly on iOS, Android, and mobile web.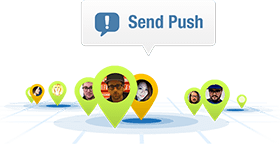 Geo-targeted Push Notifications. Send cross-platform messages targeted by location, linked to content, and wrapped in analytics.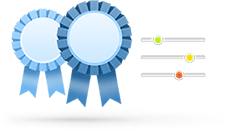 Customizable Rewards. Users earn points for in-app activity and compete for a spot on the leaderboard. Offer additional incentives.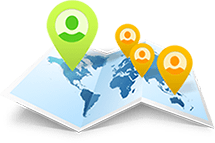 User Location Map. See where your users are, send them messages, and filter by how engaged they are.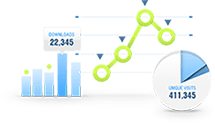 Analytics. See what users are viewing, sharing, buying, plus locations, session times, demographics, and more.
Mobile marketing. Access a suite of promotional tools like polls, golden tickets, and promo popups, to market your brand and get insight into your users.